Sarfraz should be captain by the World Cup, Waseem Akram:
Former captain of the national cricket team, Waseem Akram said that Sarfraz should be kept captain for the World Cup.
Speaking at the function in Karachi, Waseem Akram once again spoke in front of Sarfraz Ahmed, he said that Sarfraz Ahmed was mistaken and banned, now the PCB took the right decisions, in my opinion, Sarfraz Captain should be retired for the World Cup. Chairman PCB Ehsan Mani has come new, they will take time to understand the situation, if we ask for advice, we will definitely give it.
Also, read Sarfraz ban; Ehsan Mani has been on the ICC
Waseem Akram said that everyone in the first edition of the PSL scolded, did not know whether the players would come or not, but the PSL4 holding the League's success is proof.
It is clear that Chairman PCB Ehsan Mani criticized the International Cricket Council saying that despite the apology, Sarfraz Ahmed banned the ban.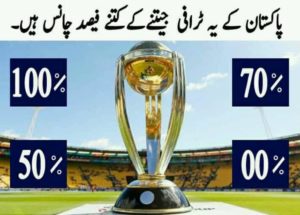 Sarfraz should be captain by the World Cup, Waseem Akram