PCB's decision to take advantage of Mohammad Yousuf's experience:
The Pakistan Cricket Board also has advertised applications for the National Cricket Academy as well as Batting coach as well as applications for spin bowling coach and wicket-keeper coach.
In order to improve the quality of performance of the national team in Test matches, the Academy will focus on improving the trauma of youth. Only for the batting coach will be accepted only those who have a great experience of playing Test or International cricket or have passed a Level Throw coaching course. Three years of coaching experience, computer-related information, and fluent English-speaking skills will be considered a great idea. After shortlisting requests, interviewing will be a betting coach under the procedure.
Mohammad Yousuf, who has 90 tested and 288 one-day internationals, has expressed his willingness to take over the position of coaching. They will also submit applications in the next few days. After fixing financial matters and other conditions, Mohammad Yousuf will take full-time responsibilities.
For the second time, Level 2 or Test and International experience for the spinner bowling and wicket-keeper coach has been declared essential when the Level 3 course for the Hyderabad Region's head coach, playing at least 75 or more matches of the first class. Will be preferred.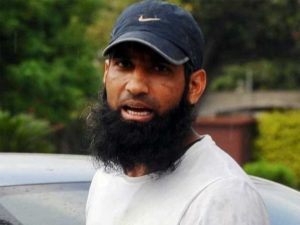 PCB's decision to take advantage of Mohammad Yousuf's experience